Piaffe | Copyright© 2019 |



Ch Marakhoff Plaashenko "Sholokov" aka"Sholly"
DOB 27.1.2012
At just 10 months of age, Sholly gained his Australian Champion title in good company as a multiple BOB and Class in Group and Class in Show winner.
An early win was Puppy in Show at the 7th Borzoi National in 2012 under Mrs Ginzia Aymaretti Camia of Italy.
Subsequent wins have included Puppy in Show at the Allora Kennel Club under Mrs E Gunter (NSW).
Sholly and Harold are in sync with each other at home and at the shows. This hound is the consummate show dog and has an exceptional temperament. We are so grateful to his breeder and co-owner Mrs Kay Sneath of Marakhoff Kennels for sending this special boy to us.
Sholly won his first hound group on 21 April 2013 at just 14 months under Mrs R Henderson at the Kennel Association of Queensland Show at Durack.
Although shown sparingly in 2014 he has won two additional hound groups and is well on his way to becoming a Supreme Champion.
Sholly - Ch Marakhoff Plaashenko was the No 1 Qld Borzoi in the Qld Show Dog of the Year All Breeds tally for 2014 for Dogz Online and 5th nationally.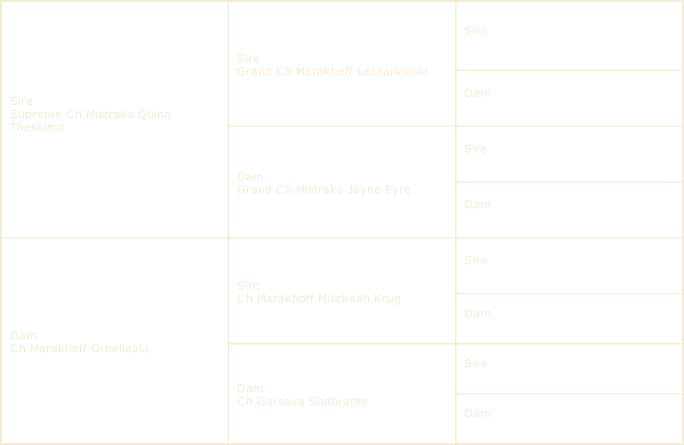 Click on photo thumbnail for larger image
Baby photo, Sholly is fifth from the left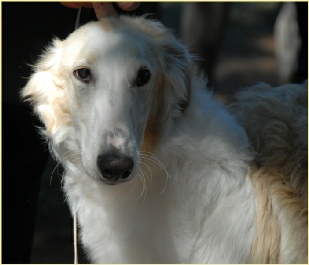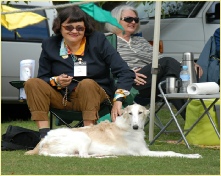 At his first show in Durack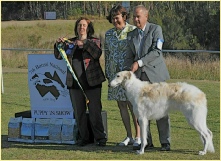 Sholly winning Puppy in Show at the Borzoi National 2012