Piaffe | Copyright© 2019 |



About Piaffe
Whippets in Queensland
For a number of years, Ulla and Andrew were keen to see the formation of a Whippet Club in Queensland. They were delighted to see this finally happen with the Club constituted on 1 July 2007 as a social club. The Club reached full affiliation status on 1 July 2008 and conducted its first Championship show in 2010. Ulla was the foundation President and continued in the role for five years. Piaffe has been proud to be a part of this initiative and looks forward to more opportunities to promote this wonderful breed.
Whippets became an abiding interest nearly 25 years ago with the purchase of Aust Ch Taejaan Close Encounters from Molly Rule-Steele, the start of a close association that has included importing US whippets from Chelsea and Festiva lines in partnership.
During 2010, Piaffe started a special association with Kennel Twyborn in Sweden, first importing Ch Twyborn Flam Beau and more recently in 2014 importing both Ch Twyborn Innocense and Twyborn Joy of Life.
A hound specialist, Ulla is qualified to judge Group 1 (all toys), Group 2 (all terriers), Group 3 (all gun dogs), Group 4 (all hounds), Group 5 (all working dogs) and Group 7 (all non sporting) in Australia and internationally at Championship level.
Piaffe is the hound arm of Leatherwood Lodge and is situated on 10 acres high on a ridge in Brookfield with views of Brisbane city. Andrew and Ulla Greenwood moved there 30 years ago living in the original 1960s house.
More land was acquired and about 19 years ago the Lodge was built. The architectural award winning Lodge has four deluxe suites named after top Australian Artists and has been visited by many interesting overseas and Australian guests. Have a look at the Lodge website at www.leatherwoodlodge.com
Apart from the interest in breeding and showing dogs, Ulla has had a continuing interest in dressage and the property plays host to two dressage horses.
About 12 years ago, Harold Greensill of Jacosta Afghan hound fame joined the Leatherwood Lodge and Piaffe team as Manager.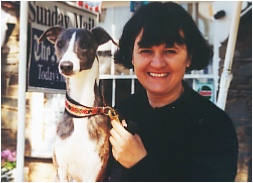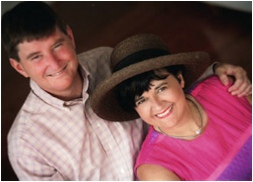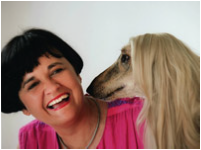 Ulla with the first Piaffe champion, Ch Piaffe Dream Encounter "Oscar".